Christmas
A Christmas Masquerade
Twelvemonth of foul fever in thrice lockdown alas,
Craving yuletides of yore when did gatherings amass.

But pray thee unsullied and in fine fettle be,

That hereupon mirth with thine kinfolk ye'll see.
Pray feast at our table, but look courtly we ask -

Obscuring thy guise by so wearing a mask.

No more put asunder - but in merriment attend!

Once more sat together, and our memories append.


View our Christmas Brochure 2021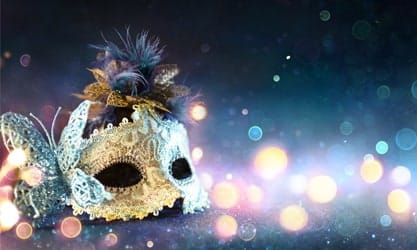 Party nights

We ask your presence at our lavish ball -
a pageant that will guests enthral. 
Pray wear a mask, and wear it well, 
for thy true tide must not ye tell!
Be gone malaise and trials of yester, 
regaled by minstrel and court jester.
Feasted on fare and wine ye'll be 
to Waltz the night in high revelry.
More details >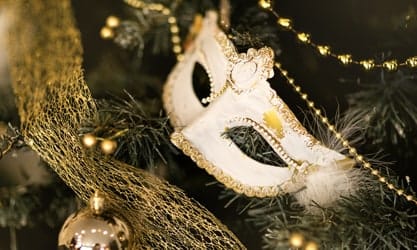 Christmas Day

Haply thy yule 'tis often triumphant, 
but likely yon tinkers dost make thee reluctant 
to cook up a feast, lest ye not feel inclined. 
Trust it to us, ought thy family be dined. 
Let's have thee fine fettle in roast meat clothes, 
all rump fed and fulsome with thine kinfolk appose. 
And whence you arrive, nay too swiftly depart. 
We'll bid ye rest merry, hence left with warm heart.
More details >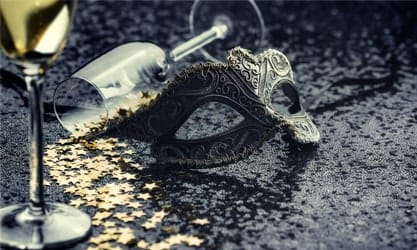 New Year's Eve

Behind paper faces the clocks move to chime. 
Our prelude to midnight tells of a different time; 
every face hidden by a different shade, 
anon chance encounters at the Masquerade. 
Pray join us for nipperkins fetched from the bar 
to bid thee New Year with great shouts of Huzzah! 
Thou chirping-merry with thine appetite whet, 
'ere the clock strikes twelve, we'll all be well met.
More details >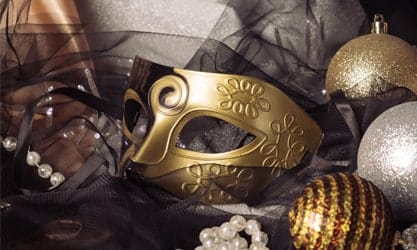 Festive Sunday lunch

Here's a health and here's a toast;
behoved to those we love the most
is to feast aplenty and crush a cup.
To our families: God spede and bottoms up!
More details >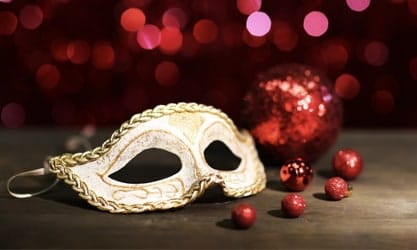 Office Christmas lunches

In good voice to beg bacon with brothers of the quill,
'tis the team here gathered to bid yuletide good will.
Bray out thy successes and commend all thine worth
to bring the team closer, connected in mirth.
More details >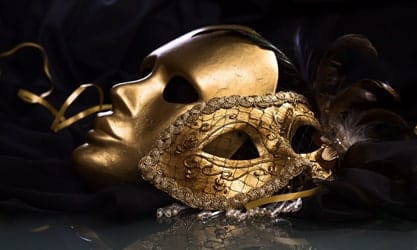 Accommodation
Lodge room from £46.50 | Double room for sole occupancy £56.50 | Double room twin occupancy £75

Be not ye swill-belly and arrange some abode, 
removing the hanker to drive carriage on road. 
Hark then to slumber, for sweet dreams there ye'll find, 
and so then awaken to sound state of mind.

To book our exclusive Christmas room rates, please call 01509 633 033
Our rooms and suites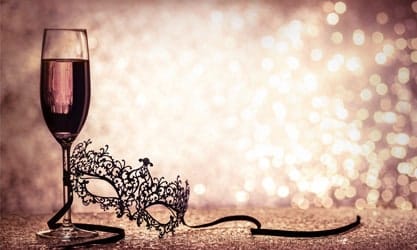 Drinks packages

To be parted from ale earns a fiddler's pay,
and attending the bar might forbearing display.
So keepeth thirst quenched and arrive ye prepared,
lest thy glass seem half empty and thy blushes be spared.
£45 all-inclusive drinks package to include all draft beers,
ciders, ales, house wines, prosecco, and all non-premium spirits
£17.50 per bottle of house wine
Package starts at 7pm and finishes at midnight