Accessibility guide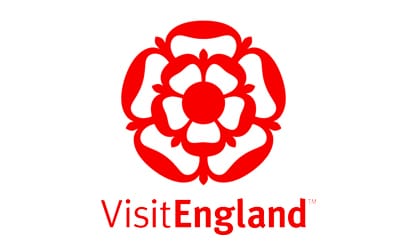 VisitEngland Accessibility Guide
As part of VisitEngland's Quality Assessment Scheme, we have an accessibility guide to demonstrate our facilities and services to disabled people and other customers who want specific accessibility information. This allows you to make informed decisions when staying at our hotel, knowing that we can accommodate your individual requirements.
Explore the guide
---
We deliver great experiences to all our guests and are proud to be one of only 9 hotels in the UK to have the Mobility 3 accreditation, making us one of the most accessible hotel venues in the country.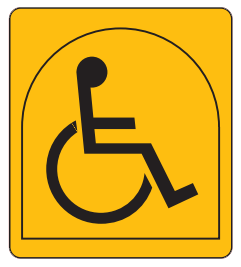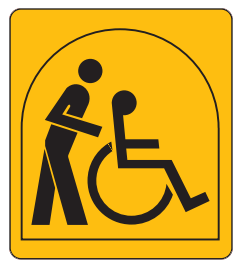 Being a member of the National Accessible Scheme means we have been independently evaluated by trained assessors against demanding criteria, so you can be confident that your needs are covered.

Accessibility is about more than just the physical facility, it's our culture and attitude that sets us apart. We'll make you feel comfortable and be on hand should you need us.
We've made every effort to provide you with a detailed and accurate access statement but if there's anything we haven't covered, or you have a particular enquiry, please let us know.
Car Parking and Approach
We have 9 designated accessible parking spaces close to the entrance to Burleigh Court - 5 at the main entrance and 4 at the side entrance
All our parking is free of charge
We have a drop off point at the main entrance with a covered walkway
The exterior approach to Burleigh Springs Leisure Club is via a ramp with level landings and is accompanied by a set of steps designed to 'ambulant disabled' standards. However, Burleigh Springs can be accessed through the main entrance where there are no steps.
Our main entrance and leisure club entrance have a powered assisted doors
Reception
Our reception desk has a lowered section at wheelchair height
We have a seating area in the main reception
The reception area has a hard, slip-resistant floor
We have an Induction loop for use at the front desk
Fridges available for medicine on request
Bedrooms
We have 11 accessible bedrooms out of a total of 185
7 of which have level entry showers, 4 with baths (Left and right hand versions)
4 of our accessible rooms have adjoining doors to another bedroom for guests who need to have their carer nearby
All 11 rooms have alarms/pull cords for use in case of emergency. These alarms are linked to our 24 hour manned reception
All 11 rooms have 'big button' hands free phones. These phones have speech amplification and are hearing aid compatible
On request, we can provide a list of hire services for hoists/bed blocks
7 of the accessible rooms have power assisted door operators
We have under pillow vibrating pads and talking alarm clocks available from reception
All 185 bedrooms have TV's with subtitles/teletext
Also, all of the items below are available by contacting reception:
Invacare Birdie Hoist (guests are encouraged to bring their own sling due to hygiene reasons)
Shower Stool
Shower Stool with removal back and arms
Set of bed raisers
Emergency Evacuation Procedures
The 3 accessible bedrooms on the first floor are located close to escape stairs, each with a Refuge point.
All exits on ground floor have level thresholds.
Public areas
We have 3 accessible toilets throughout the public areas of the building.
There is a talking lift with full length mirrors giving access to our 3 accessible bedrooms on the first floor.
All signage meets the appropriate requirements with regard to visibility and legibility.
Restaurant, Bar and Lounge
The restaurant, bar and coffee lounges are all located on the ground floor.
Our chefs are able to meet any dietary requirement.
We have a vast choice of seating areas away from noise or congestion.
There is a lowered area at the coffee machines for wheelchair users.
We offer 24 hour room service.
Other
Assistance dogs are very welcome.
Our website is W3C/WAI compatible.
The majority of our staff have attended 'Welcome All' training and have a good understanding of the Disability Discrimination Act and the National Accessible Scheme.
| Room | Bed Size | Bath | Shower (Left transfer) | Shower (Right transfer) | Toilet (Left transfer) |
| --- | --- | --- | --- | --- | --- |
| 10 | King Size (150cm X 200cm) | YES | | | |
| 11 | King Size (150cm X 200cm) | YES | | | YES |
| 12 | King Size (150cm X 200cm) | YES | | | YES |
| 13 | King Size (150cm X 200cm) | YES | | | |
| 119 | King Size (150cm X 200cm) | | YES | | YES |
| 120 | King Size (150cm X 200cm) | | YES | | YES |
| 121 | King Size (150cm X 200cm) | | | YES | |
| 42 | 3/4 (120cm X 200cm) | | YES | | YES |
| 43 | 3/4 (120cm X 200cm) | | | YES | |
| 44 | 3/4 (120cm X 200cm) | | | YES | |
| 45 | 3/4 (120cm X 200cm) | | YES | | |
| 718 | Single (90cm X 190cm) | | YES | | YES |
| 738 | Single (90cm X 190cm) | | YES | | YES |
We have a copy of this statement on display in our reception area but if you'd like a copy posted or emailed, please let us know. It's also available in large print format (16pt).
A few days before going to Loughborough, I hurt my back. After driving for a couple of hours I was really stiff and walked into reception as though I had been horse riding for about a month non-stop!! Mike, the duty Manager, was there and offered me some water. As I was checking in, he very kindly took my bags to the room. Brilliant pro-active customer service and, whenever I go back to Loughborough, guess where I will stay!

Paul M - TripAdvisor